case study
SealPack Roll-on
Functional, sustainable and cost-attractive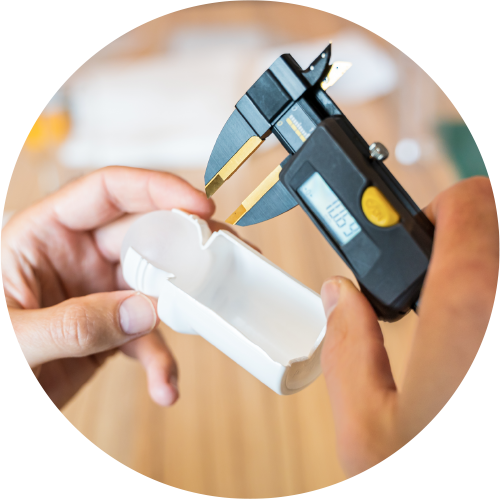 Innovative sealing
We designed an innovative one-piece deodorant bottle with an integrated sealing feature that provides optimum ball tightness. This key innovation allowed us to reduce the number of components - only three pieces instead of four - and create a lightweight design.
The SealPack has passed the ISTA-6 Amazon overboxing e-commerce test, proving its sealing capabilities.


Flexible design for endless possibilities
Straight, smooth, sporty or a more elegant design, anything is possible with limited investment costs thanks to our flexible tool concept.







Sustainable design
Smart design choices enabled us to save approximately 25% weight compared to traditional 4-piece designs. Furthermore, the option for a PP mono-material pack is offered for optimum recycling. SealPack is also offered with recycled content.



We are your full service partner
Product development, tooling and manufacturing are all taken care of by WP. The first customers – local and global players – have already embraced this innovative standard solution and launched it successfully in the market. They customized the bottle to match the required brand identity.