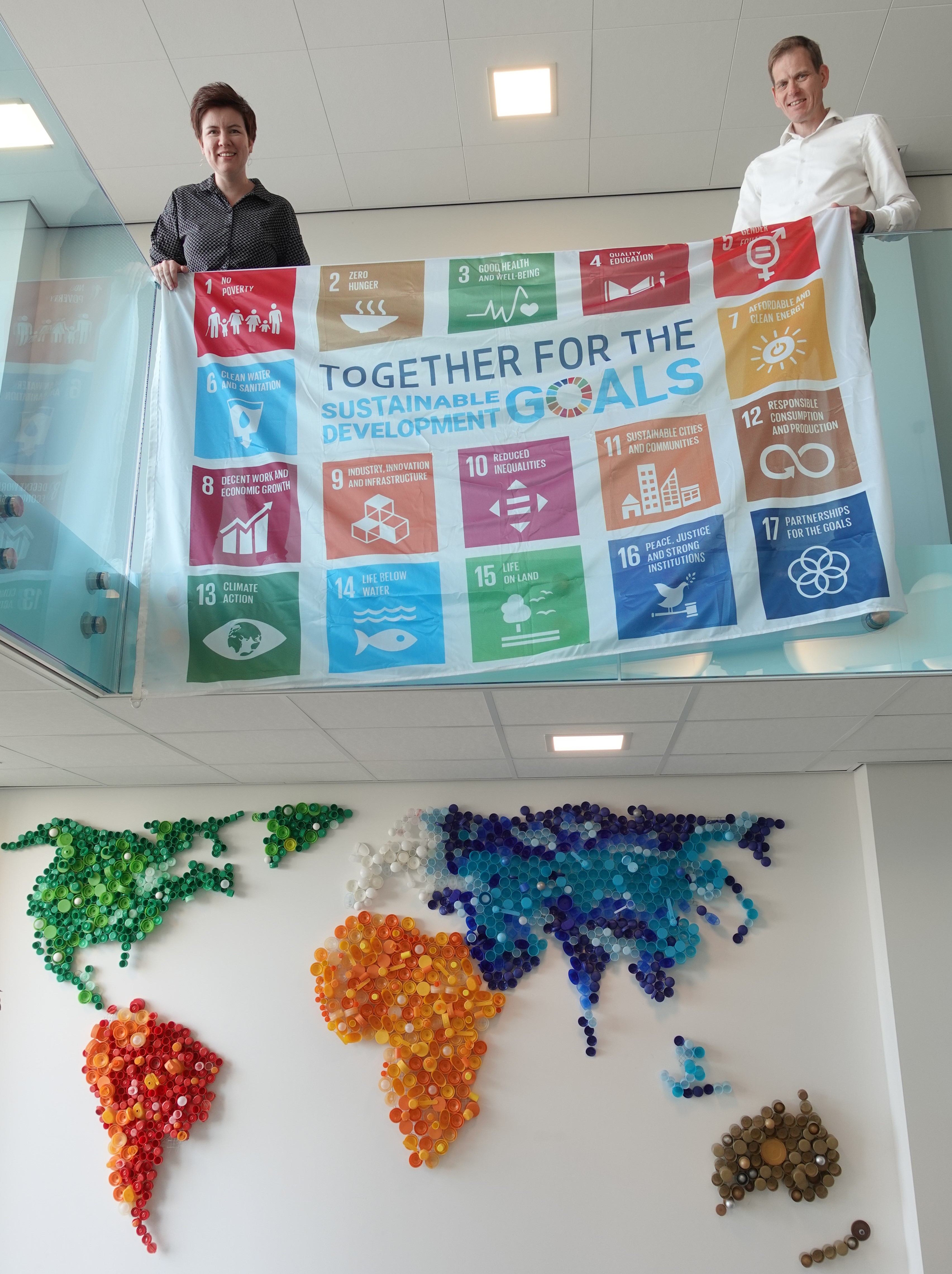 Today is eight years since the world embraced the United Nations' Sustainable Development Goals (SDGs). Our colleagues at the WP headquarters in the Netherlands raised the SDG flag to create awareness and show our support to these goals and the 2030 Agenda.
This initiative emphasizes the importance we assign to human rights and our commitment to making the UN Global Compact and its principles part of our company's strategy, culture and day-to-day operations. We fully recognise that development must balance social, economic and environmental sustainability.
The SDGs were adopted by the UN in 2015 as a call-to-action for people worldwide to address five critical areas of importance by 2030: people, planet, prosperity, peace, and partnership.

25 Sep 2023