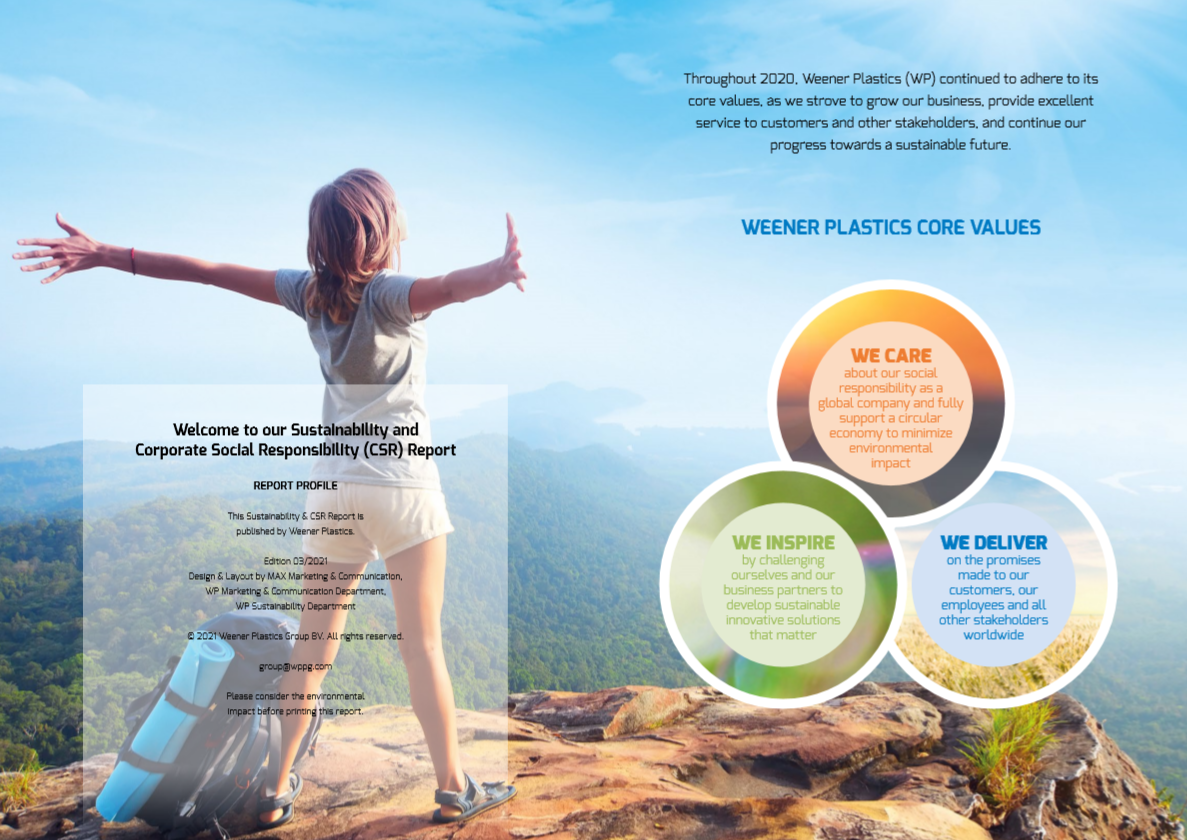 Weener Plastics (WP) has published its first Sustainability and Corporate Social Responsibility Report. The report clearly states the targets we have set ourselves in our journey towards a circular economy. It also offers examples of products and business changes that demonstrate our strong progress towards our targets and the business processes that we will utilize.
Throughout 2020, WP continued to adhere to its core values - We Care, We Inspire, We Deliver - as we strove to grow our business, provide excellent service to customers and other stakeholders, and continue our progress towards a sustainable future.
Caring about Sustainability and CSR is part of WP's culture. As we develop policies, we carefully consider their consistency and effectiveness, as well as how they relate to our core values. Our organization is provided with guidance and structure in this area based on a four-pillar approach.
WP is fully committed to playing an active role in supporting the transformation to a circular economy, as well as introducing and fully integrating Circular Thinking in the packaging sector. In today's complex world, realizing this goal requires specific solutions for specific applications.
In our business, WP is committed to delivering the elements that contribute to the circular economy. Our contributions in this area are driven by the objectives and requirements of our primary stakeholders.
We hope that all our stakeholders share our ambitions for a more sustainable future.
29 Mar 2021