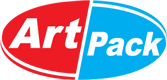 Plastic packaging supplier Weener Plastics (WP) Group, headquartered in the Netherlands, has acquired bottle manufacturer Artpack Ltd in Russia. The transaction closed on 20 February 2018 for an undisclosed amount. This acquisition fits perfectly within WP's global expansion strategy.
Artpack Ltd, founded in 2003, is strategically located in Dzerzhinsk, Nizhny Novgorod Region – approximately 400 kilometers east from Moscow – and produces plastic bottles for the Personal Care and Home Care industries. The Russian company has excellent technological capabilities and a highly qualified staff. For many years, Artpack has been a reliable supplier for many global A-brands.
Yaroslav Sidorov, General Manager of WP Russia, comments: "We are pleased to welcome Artpack to the Weener Plastics Group. Russia is an attractive growth market for us. By acquiring Artpack, we can further strengthen our leading position in Russia and enhance our offer of integrated plastic packaging solutions."
WP is a full service global supplier of innovative plastic packaging solutions. The company designs, develops and manufactures added value Caps & Closures, Roll-on Balls, Jars and Bottles for the Personal Care, Food & Beverage and Home Care markets. Headquartered in Ede, The Netherlands, the company employs more than 3,000 people and has 25 facilities in 16 countries worldwide.
23 Feb 2018