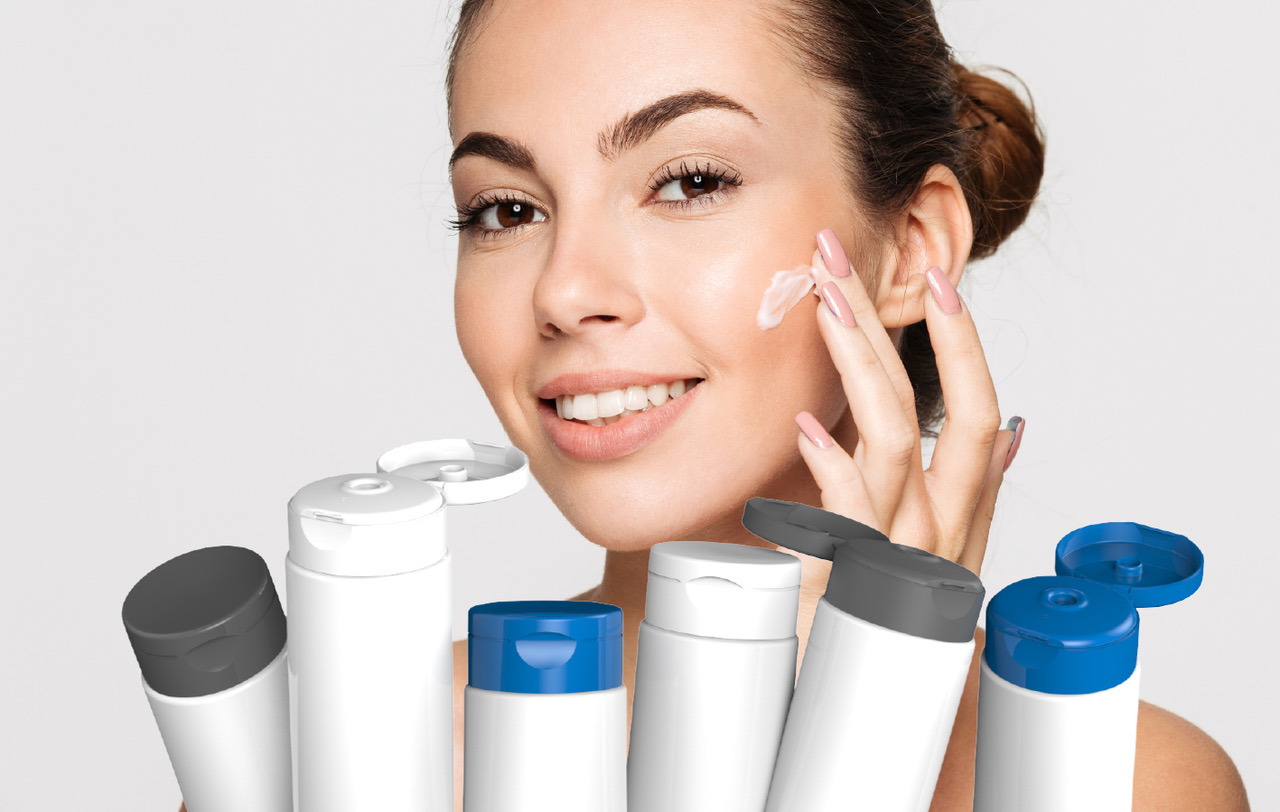 Weener Plastics (WP) is launching its brand-new range of CosmoTop tube closures, which combine convenience, high quality and sustainability, and have been specially developed for the Personal Care and Cosmetics market. The new range is made of polyethylene (PE) in order to realize a mono-material packaging solution in combination with HDPE tubes, thereby achieving 100% recyclability.

WP's Innovation & Development team have matched a striking design and robust dispensing closure with elegant matt outer surfaces and a glossy interior. An active-hinge system allows convenient product use, optimal front snap and stable opening. The lightweight closure uses a minimum of material, further improving sustainability performance, without compromising on functionality. In addition, WP also offers a PE composition with ESCR proof.
"On our journey to a circular plastic economy we are always looking for possibilities to enhance recyclability and minimize material usage, without compromising on quality and performance," says Holger Pries, Innovation & Development Director. "A mono-material packaging solution is one of several options we offer to help customers achieve their sustainability goals."
Several material options for enhanced sustainability
To contribute to a circular plastics economy and a more sustainable future, WP not only offers the CosmoTop tube closures in virgin PE, but also in recycled PE and bio-based PE. Both options are ISCC certified. Tube manufacturers, brands and private labels can choose the best match for their sustainability and brand strategy.
WP offers tube closures in 3 diameters: 35 mm, 40 mm and 50 mm. These standard products are produced in Europe, enabling short lead times for European manufacturers.
--------------------------------------------------------------------------------------------------------------
Weener Plastics (WP) bringt seine brandneuen PE-CosmoTop-Tubenverschlüssen auf den Markt, die Anwendungsfreundlichkeit, hohe Qualität und Nachhaltigkeit vereinen und speziell für den Körperpflege- und Kosmetik­markt entwickelt wurden. Mit dem Einsatz des neuen PE-Tubenverschlusses in Kombination mit HDPE-Tuben kann eine Monomaterial-Verpackungslösung realisiert werden, die zu 100 % recycelbar ist.
Das I&D-Team von WP hat ein markantes Design und einen robusten Tubenverschluss mit eleganten, matten Außenflächen gestaltet. Das aktives Scharniersystem ermöglicht eine bequeme Verwendung, ein optimales Einrasten (front snap) und ein stabiles Öffnen. Der leichtgewichtige Verschluss kommt mit einem Minimum an Material aus, wodurch die Nachhaltigkeit weiter verbessert wird, ohne dass die Funktionalität darunter leidet. Darüber hinaus bietet WP auch eine PE-Zusammensetzung mit ESCR-Nachweis an.
"Auf unserem Wege zu einer Kreislaufwirtschaft für Kunststoffe suchen wir stets nach Möglichkeiten, die Recycling­fähigkeit zu verbessern und den Materialverbrauch zu minimieren, ohne dabei Kompromisse bei Qualität und Leistung einzugehen", sagt Holger Pries, Leiter I&D. "Unsere Monomaterial-Verpackungslösung ist eine von mehreren Optionen, die wir anbieten, um unsere Kunden bei der Erreichung ihrer Nachhaltigkeitsziele zu unterstützen."
Verschiedene Materialoptionen für mehr Nachhaltigkeit
Um unseren Beitrag für einer verbesserten Kreislaufwirtschaft und einer nachhaltigeren Zukunft zu leisten, bietet WP die CosmoTop-Tubenverschlüsse nicht nur aus PE-Neuware an, sondern auch aus recyceltem PE und biobasiertem PE. Beide Optionen sind ISCC-zertifiziert. Tubenhersteller, Marken und Handelsmarken können die beste Lösung für ihre Nachhaltigkeits- und Markenstrategie wählen.
WP bietet Tubenverschlüsse in drei Durchmessern an: 35 mm, 40 mm und 50 mm. Diese Standardprodukte werden in Deutschland hergestellt. Dies ermöglicht verkürzte Vorlaufzeiten und Transportwege – alles im Interesse unserer Umwelt!
11 Oct 2021