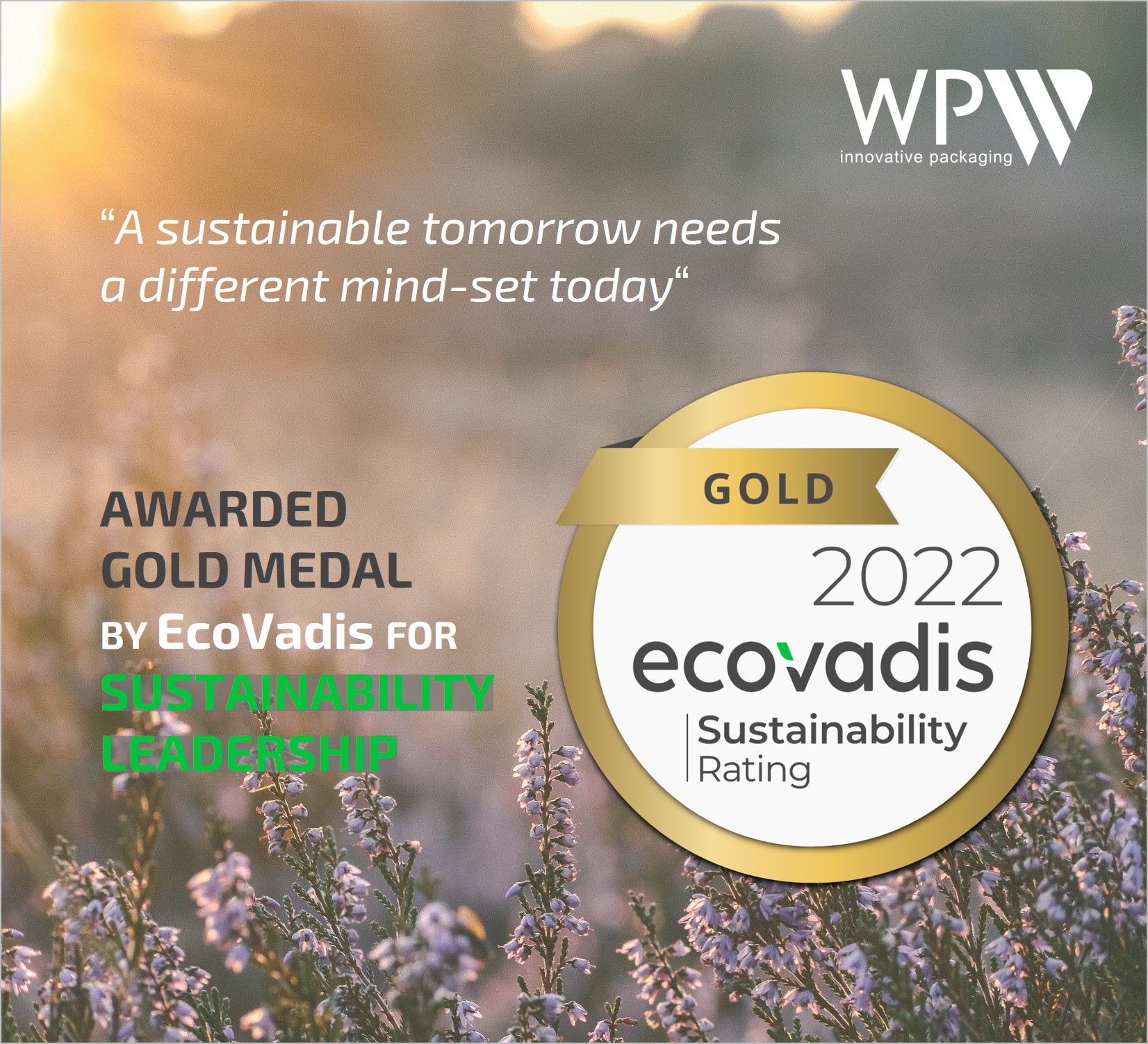 EcoVadis awards Gold rating to WP with an overall score of 74
Significant increase in Environment, Labour Practices & Human Rights categories
WP ranks in the top 1% of companies in its industry worldwide
Weener Plastics' (WP) sustainability efforts have been recognised with an EcoVadis Gold rating. This excellent rating places WP in the top 1% of companies in the manufacture of plastics products industry worldwide. This evaluation by assessment leader EcoVadis is the result of WP's collaborative efforts and our global organization's shared commitment to a responsible business model. "A sustainable tomorrow needs a different mindset today" is one of WP's core beliefs.
"We are delighted with this recognition, which affirms our ongoing commitment to a circular economy as well as a more sustainable future," said CEO Adrian Whitfield. "Our ambitious environmental and social goals are translated into effective actions in our daily operations. One of WP's main sources of motivation is meeting today's functional packaging needs without compromising the environment for future generations. Recognition of our continuous improvements is a great incentive to reach our next goal: Platinum recognition."
The WP Group, with 20 factories worldwide, earned an overall score of 74 out of 100 (1 point short of a Platinum rating). Besides maintaining its high scores in 'Sustainable Procurement' and 'Ethics', the group made significant advances in the 'Environment' field and showed further progress in 'Labour Practices & Human Rights'. The company achieved this high score thanks to a structured approach and tangible actions. WP's global programs on Zero waste to Landfill and the roll-out of ISO 14001 certification have contributed significantly to this outstanding achievement. In addition, the Culture Improvement Plan brings focus and awareness, and helps inspire our employees to keep improving in these vital areas.
This recognition comes at a crucial time: doing right by our employees, clients, other stakeholders and the planet is more important than ever. WP is fully committed to driving sustainable leadership and playing an active role in supporting transformation to a circular economy. WP's progress on its Sustainability and Corporate Social Responsibility targets and ambitions are communicated to stakeholders in our annual report, which can be downloaded from the website.
05 Sep 2022